Wi-Fi is now available throughout the resort!
For the safety of all, PLEASE observe 5 MPH speed limit within the resort and use headlights at night!
Lock your valuables for your own protection. Sullivans is not responsible for lost or stolen articles.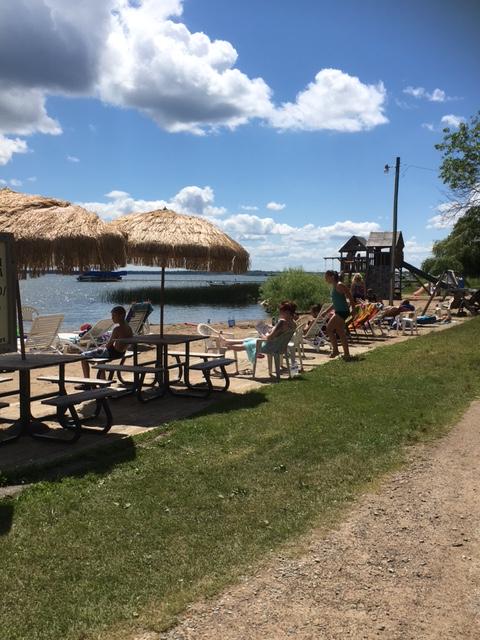 Resort Hours
**Hours subject to change seasonally**
Our current office hours are Sun – Thurs. 9:00 am – 5:00 pm, Fri – Sat 9:00 am – 9:00 pm
Game Room Hours 9:00 am – office close
Laundry Hours 9:00 am – office close
Pool Hours 10:00 am – office close
Cabin Check In After 4:00 pm
Cabin Check Out Before 9:00 am
Camping Check In After 1:00 pm
Camping Check Out Before 11:30 am
Quiet Time 10:00 pm – 8:00 am
Visitors
Your campsite and cabin fees are only for registered guests.
Your fees do not include additional visitors, guests, neighbors, or relatives.
Visitors may use our facilities as guests of registered guests simply by registering their party and vehicle at the office upon arrival and paying the visitors fee. If visitors do not register upon arrival, the fees will DOUBLE and will be added to your bill.
Visitors fee for anyone staying over 30 minutes – $10.00/person/day + tax.
We reserve the right to limit the number of visitors.
Visitor hours are 9:00 am to 9:00 pm
All visitors must leave the park by 9:00 pm. After 9:00 pm will be considered extra persons at extra person rates.
Please inform your visitors BEFORE they arrive of our rules and our fee.
Sorry – Visitors are not allowed to bring pets anytime.
Camping & Cabins
Your camp fee includes only one camping unit and one vehicle.
Cabins are allowed one to two vehicles. Extra vehicles must be registered and parked in extra parking. (Retreat Home is allowed up to 4 vehicles)
Please help us keep our grass. Park in the designated parking stall.
Decks are provided for each campsite. Door mats, rugs, etc. will not be allowed on the grass.
Place small grills, deep fryers etc. on the driveway and not on the grass.
Be considerate of other campsites and cabins. Use the sidewalks and roads. Please do not cut through other sites or areas.
Indoor Pool
Anyone under 12 years old must have an adult watching them in the Pool Building at all times.
Absolutely no food or glass containers in the pool room.
Children under 13 years old are not allowed to use the sauna.
No Outside Lifejackets Please – We have some available for use in the pool. Lake water destroys our salt water balance.
Hard balls or hard toys of any sort are not allowed in the pool room. (Blow up beach balls and rings for small children are allowed)
Campfires
Firewood is available for sale at the office.
Please keep fires inside fire rings.
Please do not put glass, cans or garbage in the fire rings.
Please do not cut or damage our trees in or around the resort or campground.
Bicycles
Ride bicycles on the roads and not the sidewalks or docks.
No bicycle riding after dark.
Do not cut through other campsites.
Riding of ATVs is not allowed in the resort.
SORRY – Pets are not allowed at Sullivans in or around cabins. There are several kennel options in the Brainerd/Baxter area. We recommend Pampered Pet Spa in Baxter for kenneling. Pets are only allowed for camping before Memorial Weekend and after Labor Day. Visitors to your site are not allowed to bring pets.